Through this Data Entry Test, you will find out what is your average speed for data entry in Words per Minute (WPM). You will also have statistics on your typing mistakes. Here you can test your ability to write/type fast and without mistakes!
To start the Data Entry Test JUST START TYPING!
The clock will start running exactly when you start type so that you will get a clean start. To take a new data entry test just press the blue "refresh" button on the top right.
When the clock runs out, you will know how fast and correctly you can type.
Improving your data entry skills with Gonna Type
Passing a data entry test requires a lot of practice. The usual minimum requirement of words per minute for alpha data entry is 60 WPM, while 100 and above is the typing level of an executive secretary.
It looks like you have a lot of work to do in order to be prepared. So relax, grab a cup a coffee and start using our test! Unlike the coffee, the test is free. You can take it over and over again, there are no limits on using it.
If you have any suggestions for improvement just drop us a note!
This website and this test are created using responsive design; so you can test your data entry abilities on your tablet and even on your smartphone.
Data entry jobs from your home are quite rare so you should hunt the job listing websites on a daily basis. Also, most online data entry jobs require great typing skills so nobody will hire if you don't ace our test.
We recommend to take a glance at this article in order to find out more about the duties of a data entry clerk.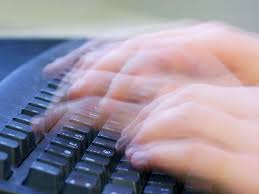 If you have your mind set that online typing speed tests are a waste of time, just take a moment to think a little more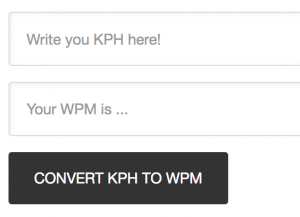 Words per minute (WPM) and keystrokes per hour are both used for measuring typing speed. WPM is most commonly used for standard typing where the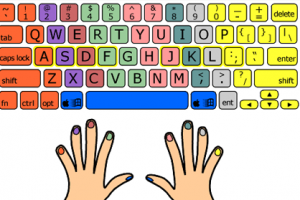 In today's job market getting a position is very competitive, and computer skills are among the highest ranking. Therefore, it is in a person's best